A Captivating Vision
The View will provide modern, premium lodgings, spaciously set over two acres on a breezy ridge with lush tropical gardens. The hotel and villas are ideally suited to guests who are seeking luxury in a tranquil setting.
Highlights provided by the hotel will include fine-dining; a swimming pool; conference, laundry and gym facilities; along with all the standards such as high-speed WiFi, concierge and airport transfers.
The project will be carried out in two phases. Phase one is the refurbishment and creation of a luxury 42 room boutique hotel with conference room, swimming pool/deck area, administrative offices, restaurant, storage and laundry room. Phase two is the construction of the modern villas, with their spacious, open design reaching out towards Grand Anse and the Caribbean Sea.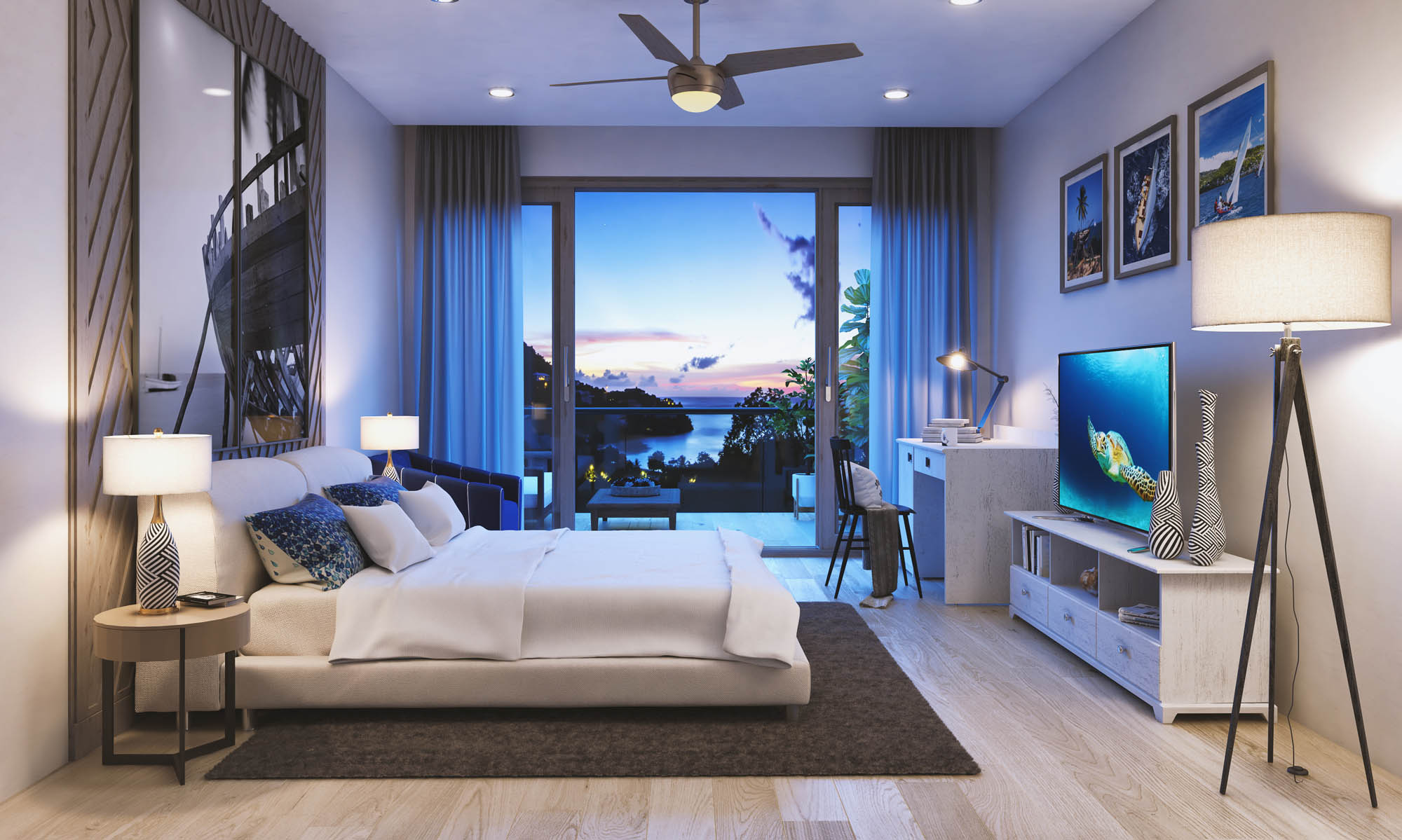 The envisaged breakdown of
the boutique hotel is as follows:
 
Type of Room
Standard
One-Bedroom Suites
Large One-Bedroom Suites
Two-Bedroom Suites
TOTAL
Not just kind to our guests and residents; The View aims to be kind to the planet as well. Following environmental best practices and fulfilling our social responsibility, the project will integrate with the existing natural environment; incorporate sustainable energy sources; and reduce wastewater whenever possible. All employees will be educated on the need to conserve, continuously building on these practices.
Social awareness practices will reach into planning and development in partnership with the government, along with scholarship support at the local community college. Local dishes fused with international cuisine means that ingredients grown locally and 100% organic (perhaps in our own garden!) will be used heavily in our menus.